v3.52
New feature
Improvement
Google Chat and OpsGenie integrations + many new features!
May 17, 2022
In this release we deliver two highly requested new integrations: Google Chat and OpsGenie. Also a fair number of new features like "lock" your status page during maintenance and custom keywords for third party monitored services.
🔌 New Integrations
---
💬 Google chat.
Yay! Is now possible to send incident and maintenance updates via Google chat! 🥳
Enable this new subscription channel in your subscription settings, and your status page users will be immediatly able to subscribe via Google Chat webhooks.
Google Chat notifications are fully designed to clearly communicate all the key information found in your incidents and maintenance.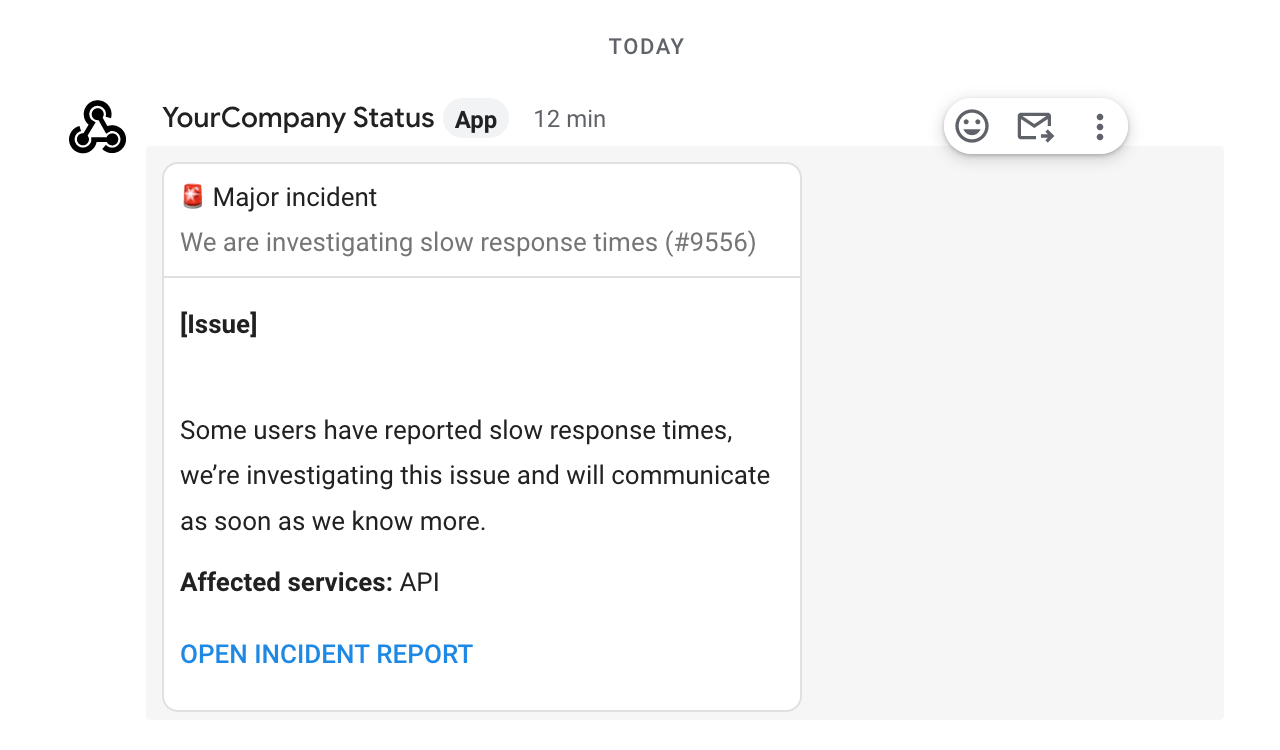 Find out how to enable this new integration our our help article: Enable Google Chat (Spaces) notifications in your status page.
🚨 OpsGenie
OpsGenie has finally become part of our ecosystem!
Our fresh integration with OpsGenie allows you to automate your incident creation and resolution in Statuspal from incidents created and resolved in your OpsGenie account.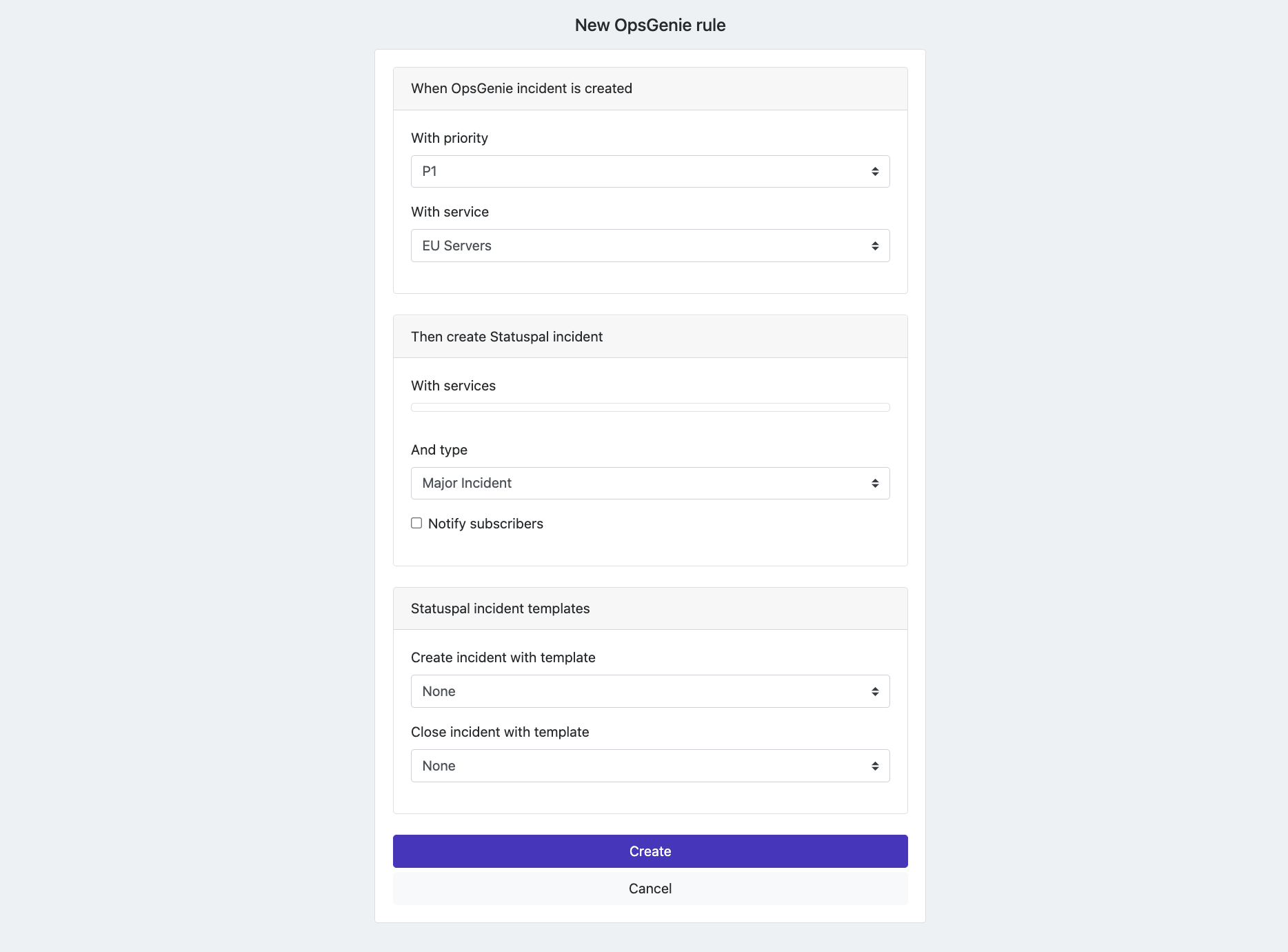 Find out how to enable this new integration our our help article: OpsGenie + Statuspal status page.
🚀 New Features
---
🔒 Allow to lock status page during maintenances
It's now possible to lock the status page during maintenance. To do that just click on the checkbox under the advanced settings of "Status page".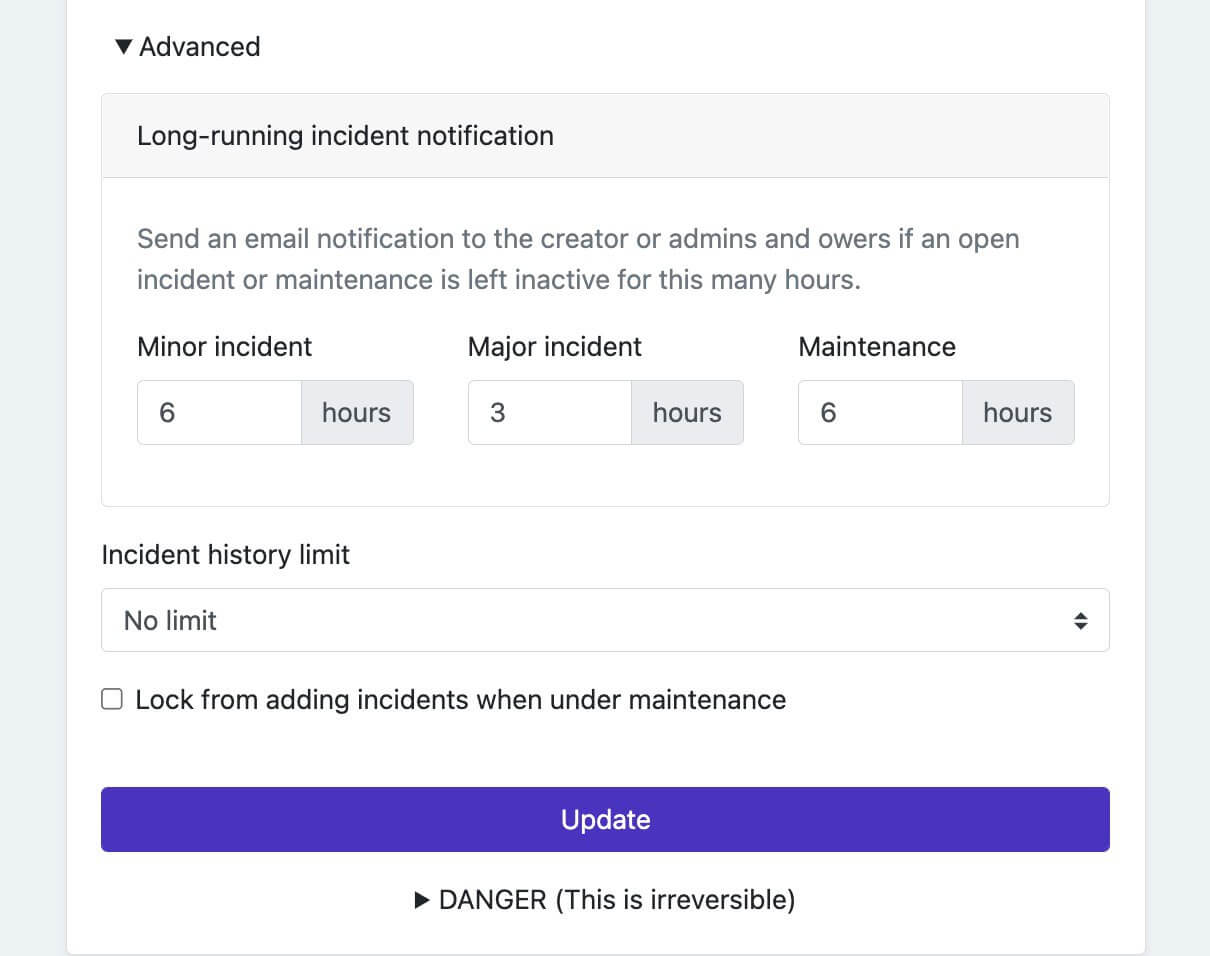 🍾 Allow custom keywords for 3rd party monitored services
Currently we have some hard coded set of keywords in smtp_server.ex. Enable to set custom up and down keywords within the 3rd party monitoring settings.

🔒 SSO: Restrict to emails with the configured domain
With this improvement only users with an entry in the domain field of the SSO settings can access via Single Sign-on.

📮 Know exactly when/if your subscribers have been notified
We now display a label right next to the "Notify subscribers" telling you when/if subscribers have been already notified in the past for that incident/update.

Never again forget or be uncertain whether you have already notified your subscribers or not, this label will always appear when you have already checked the box in the past.
🛠 Improvements
---
📆 Automate scheduled maintenances first Monday of the month
It was already possible to automate recurring maintenances to happen weekly, monthly, on given days, but is now also possible to have them reocur on the first Monday (or any week day) of the month.
This has been asked by many customers and is now possible through our friendly UI.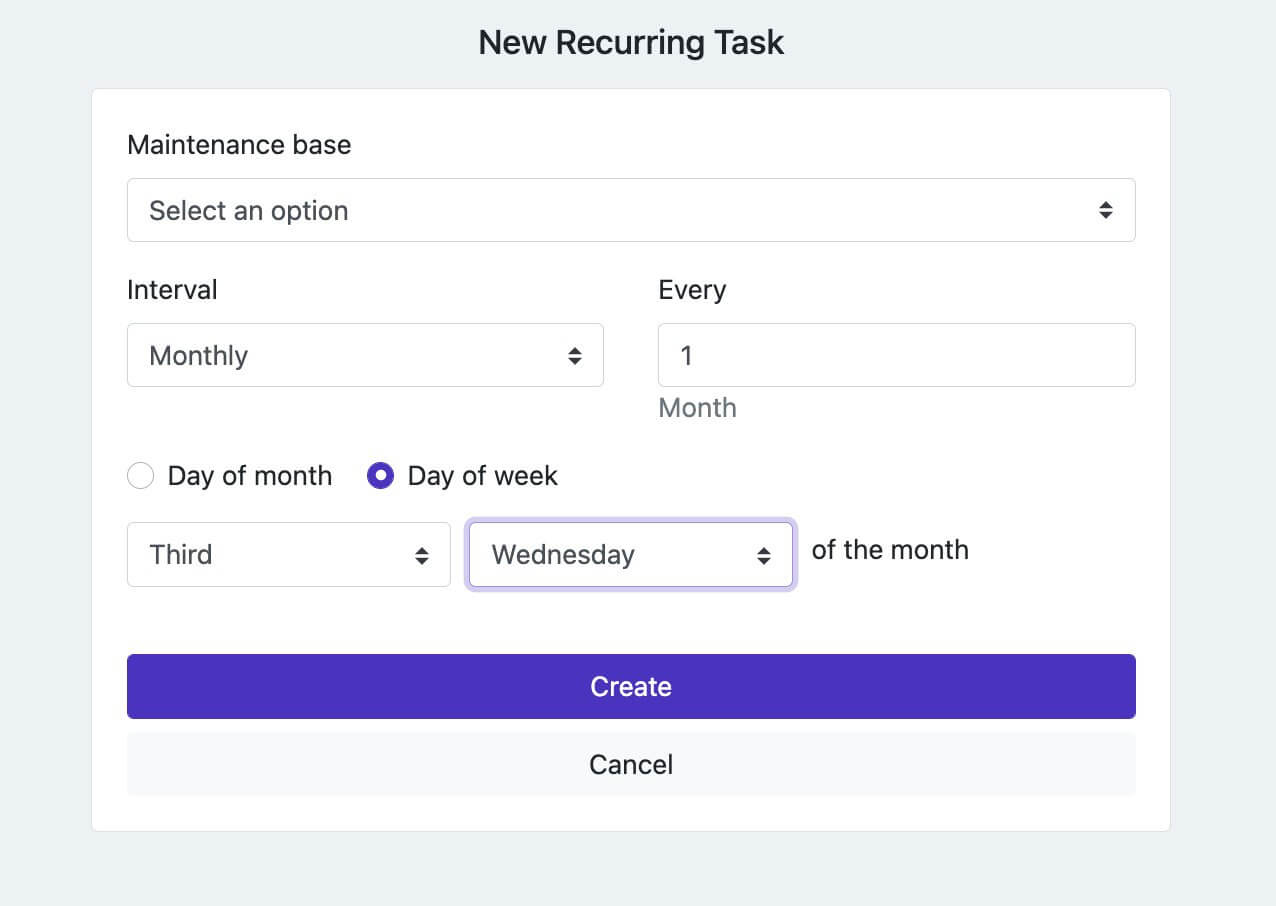 🔎 Active incidents below status banner
Generally the active incidents are displayed below the list of services in the status page home, if you want the ability to display them above the list of services we can do this for you now.
👥 Simplified team member invitation process
We replaced complicated email instructions with a nice and simple one, as well as streamlined sign-up, sign-in during team member invitation process.
Your team members will now be able to easily sign up and accept your invitation without much hassle and avoinding confusions.
---
We hope you enjoy all of this new features and improvements, if you have any questions do't hesitate to write us at support@statuspal.io.