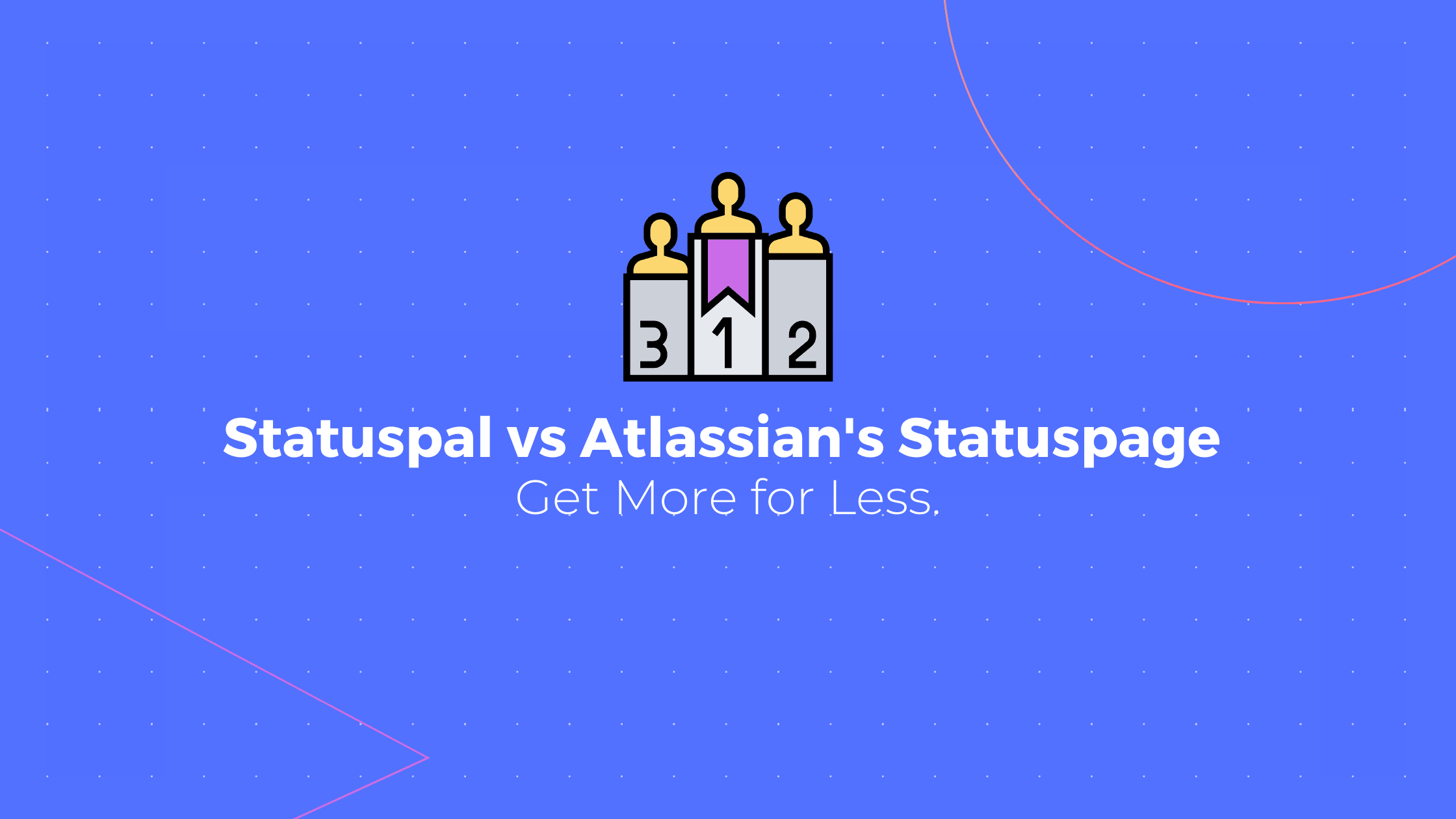 If you're wasting precious time and resources responding to customer emails and phone calls whenever an incident arises - now sounds like a good time to set up your very own status page!
A Statuspal status page is a professional and effective way to communicate incidents and maintenance updates internally for your team or publicly to your customers.
You would be right in thinking that there are many options available and one of the largest operators in the market is the Atlassian Statuspage. So, with that in mind you'll probably want to know how to make sure you pick the right status page provider for your needs and budget.
Well, you're in the right place!
We've put together 5 reasons why we think Statuspal should be your first choice compared to the Atlassian Statuspage:
1. Get More for Less
Get more subscribers, admin members, services, and even monitoring and still pay only ~50% of what you would with Atlassian's Statuspage.
Our status pages are powerful yet extremely simple to manage, why not start a 14-day free trial and see it for yourself, ask questions any time throughout the trial as we are happy to help you get the most from Statuspal.
2. Monitoring and Automation
Statuspal is built from the ground up to save you time, bundled with features designed to reduce the work it takes to manage a status page.
Starting with our integrated monitoring that automatically creates and closes incidents for you if your services go down or back up, as well as notify you about what is happening.
We also provide recurring scheduled maintenances, which will allow you to setup maintenance events that happen many times in the future automatically.
3. Break Free from the Ecosystem
Plenty of our customers pick us because they don't want to lock themselves further with a single large corporation, just because you're already using Jira doesn't mean you have to go all-in with Atlassian.
Statuspal is a small independent, bootstrapped and profitable company, where you'll have direct contact with the founders, just one click away with our chat widget.
4. True Multi-Language Status Pages
Statuspal is the only status page provider that has native multi-language support, no need for third party services or Google translate scripts, you can translate your whole status page along with each incident or maintenance events.
We support natively 10+ languages, and if yours is not supported you can create a custom one or ask us to help you with it.
5. Migrating couldn't be Easier
If you're coming from Atlassian's Statuspage and considering migrating to Statuspal we have great news for you, migrating only takes seconds!
Our 1-Click Migration script will automatically migrate your status page information, services, subscribers and incidents.
So, sign up now and let's get going with that migration process!
Also, if you want to check out our freely available "Common questions and support documentation" - click here.
Getting started
Ready to Create your Status Page?
It only takes seconds, prices start at $46.
For 14 days, No credit card requiered.