Why Statuspal is a better alternative to Status.io
Discover why so many IT, software and hosting companies have decided to choose Statuspal as their no.1 choice for a status page.
The most complete alternative
Statuspal offers companies the opportunity to communicate incidents and system maintenance in real-time with beautiful and modern public or private status page.
| Features | Statuspal | Status.io |
| --- | --- | --- |
| Public status page | | |
| Private status page | | |
| Audience specific | | |
| Monitoring | | |
| Automations | | |
| Multi-language | | |
Monitoring and Automation
Statuspal is built from the ground up to save you time, bundled with several features that reduce the work it takes to manage your status page. One of our exclusive features is recurring maintenance tasks, which enables you to setup maintenance events on a recurring basis.
Private status pages
Statuspal can be set up to communicate incidents and maintenance to a private audience. Grant access only to customers and team members you have invited through your Admin panel, either to a single private status page or to your entire organization.
Audience Specific
Take your private status pages to the next level! We can dynamically generate status pages according to the target audience that are visiting them.
Significantly lower your costs
Features
Statuspal
Status.io

Public status page

1k subscribers

$99
$149

Private status page

100 subscribers

$99
$149

Audience specific

100 subscribers

$60

Monitoring

1 check

$1.70
With Statuspal you'll get the most value out of your money, saving up to 50% compared to Status.io. That's not even taking our monitoring service into account, which can save you even more on other services.
Discover our pricing
Want to learn more?
Read our blog post that goes deeper into the subject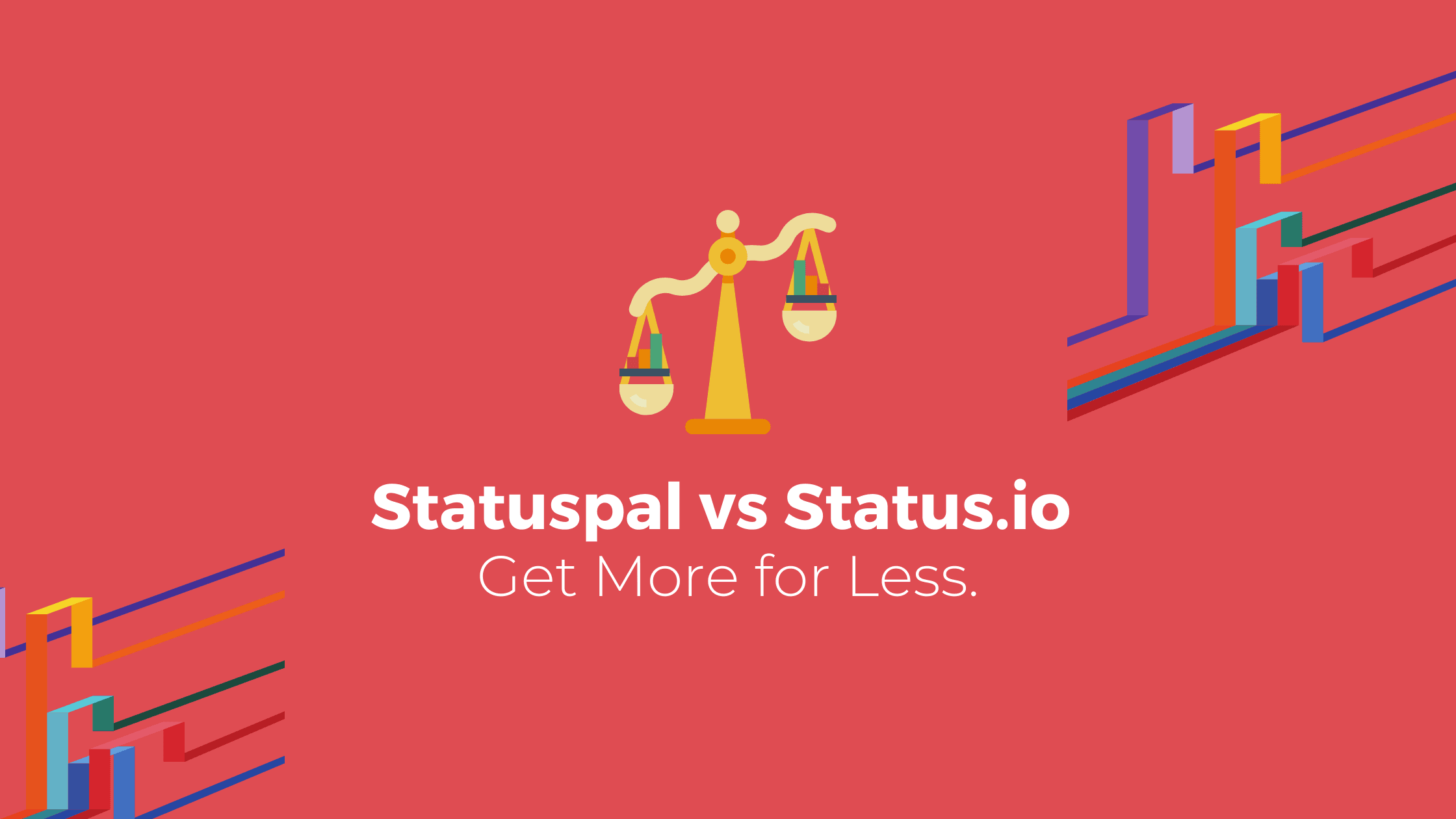 Statuspal vs Status.io
Eduardo Messuti
May 31, 2021
If you're wasting precious time and resources responding to customer emails and phone calls whenever an incident arises, let Statuspal help you take control. Improve communication and manage more effectively system incidents and maintenance updates.
You can also check out our Support site to take a deep dive on common questions and documentation.
Getting started
Ready to Create your Status Page?
It only takes seconds, prices start at $46.
For 14 days, No credit card requiered.