Status Center for


Slack
Keep a status dashboard one click away from your team on Slack. Get real-time notifications.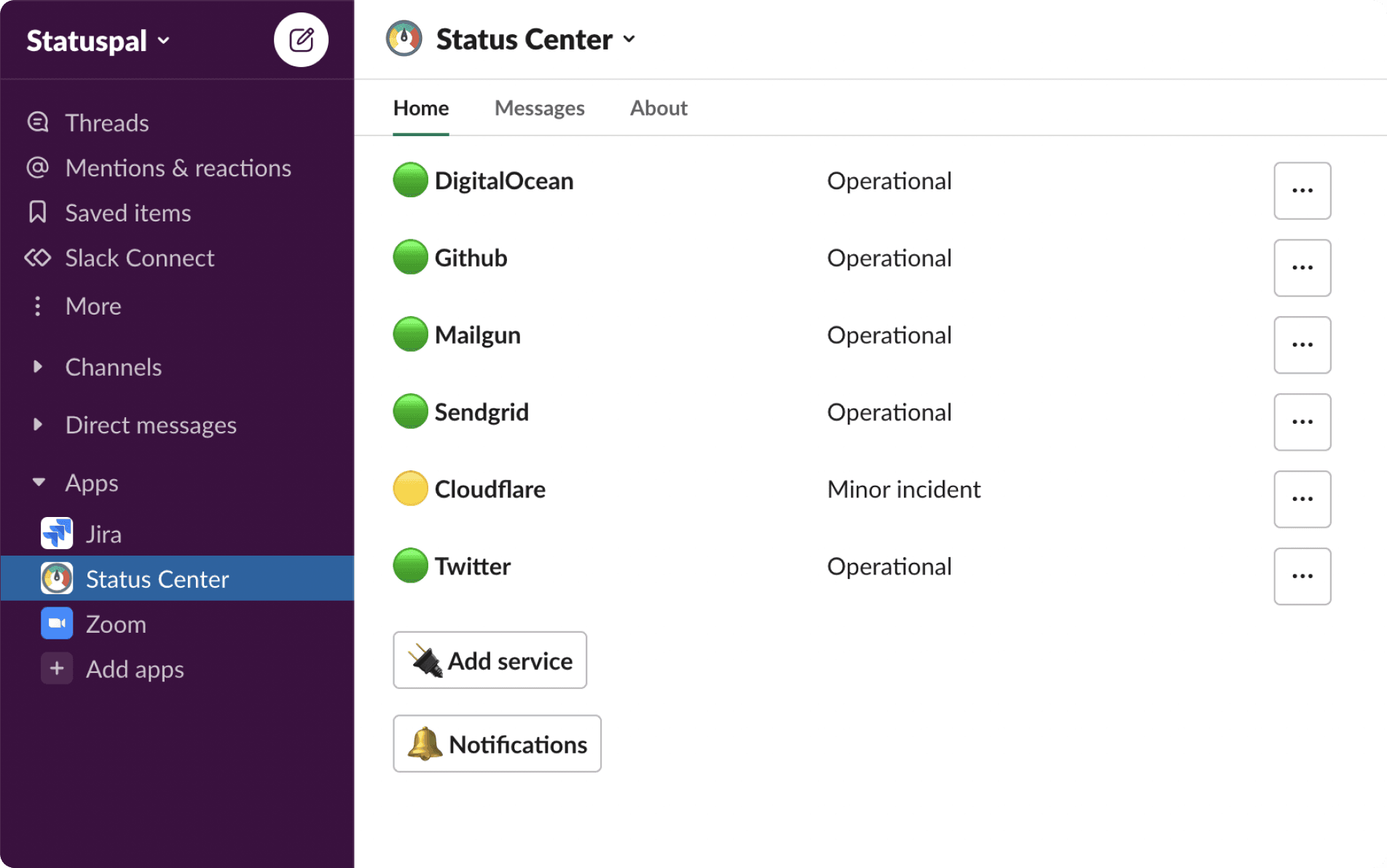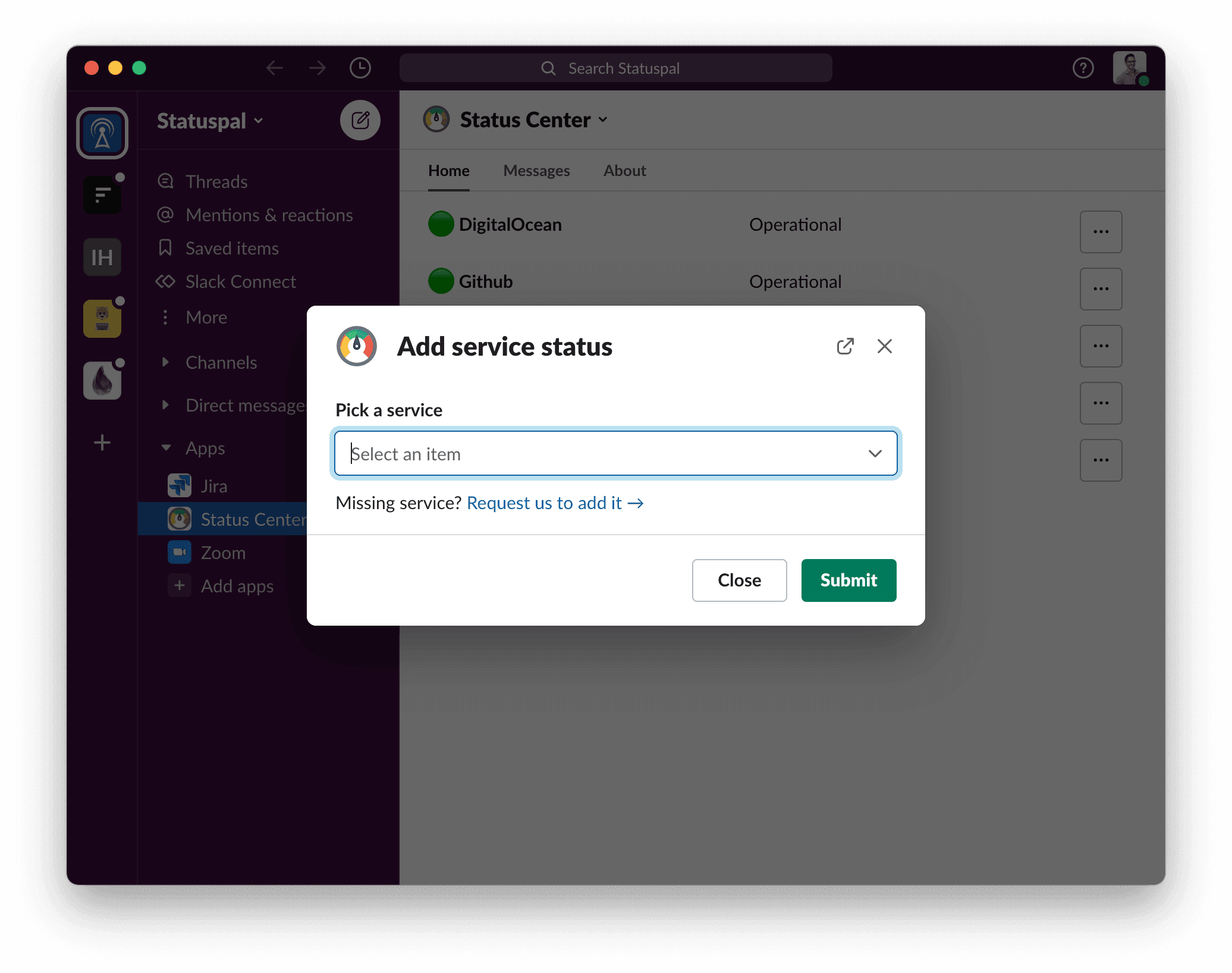 Keep a status dashboard right in your Slack workspace
Add any service your depend on to your Status Center, so your team can know with one click if any of the providers you rely on are having any issues.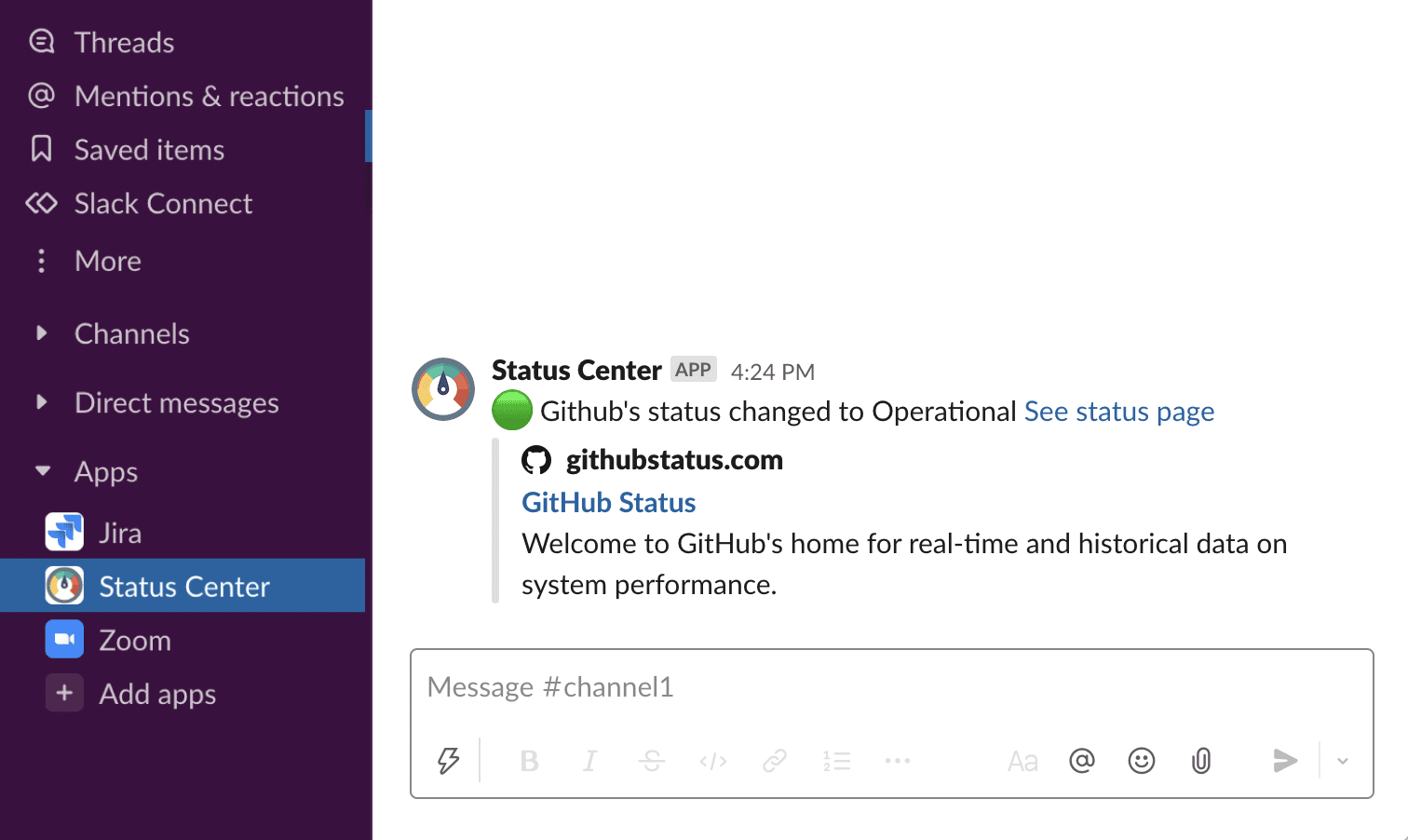 Receive real-time notifications on a Slack channel of your choosing
Tired of asking "is GitHub down for your too?". With StatusCenter your whole team is on the same page regarding status of online services yo use every day.