Why Statuspal is a better alternative to Better Uptime
Discover why many IT, software, and retail companies have chosen Statuspal as their no.1 choice for a status page.
The most complete alternative
Statuspal enables businesses to communicate incidents and system maintenance in real-time with powerful and modern public or private status pages. Easily keep customers and stakeholders informed and in the loop.
| Features | Statuspal | Better Uptime |
| --- | --- | --- |
| Monitoring | | |
| Public status page | | |
| Private status page (SSO) | | |
| Audience specific | | |
| Status Page Automations | | |
| Multi-language | | |
More Powerful Notifications
Effective incident and maintenance communication requires more than simple Email notifications. Statuspal supports all the critical notifications channels you need. And if there's one missing, use our powerful API and webhooks or implement your own.
Private status pages
Statuspal can be set up to communicate incidents and maintenance to a private audience. Grant access only to customers and team members you have invited through your Admin panel, either to a single private status page or to your entire organization.
Status Page Automations
Statuspal is built from the ground up to save you time, bundled with several features that reduce the work it takes to manage your status page. One of our exclusive features is recurring maintenance tasks, which enables you to setup maintenance events on a recurring basis.
Optimized & Friendly UI
Report incidents in seconds thanks to our minimal and super-friendly admin dashboard, which supports incident templates, recurring maintenances, and much more. With a few clicks, you'll be ready to take care of what matters most: solving the incident.
Discover more
Want to learn more?
Read our blog post that goes deeper into the subject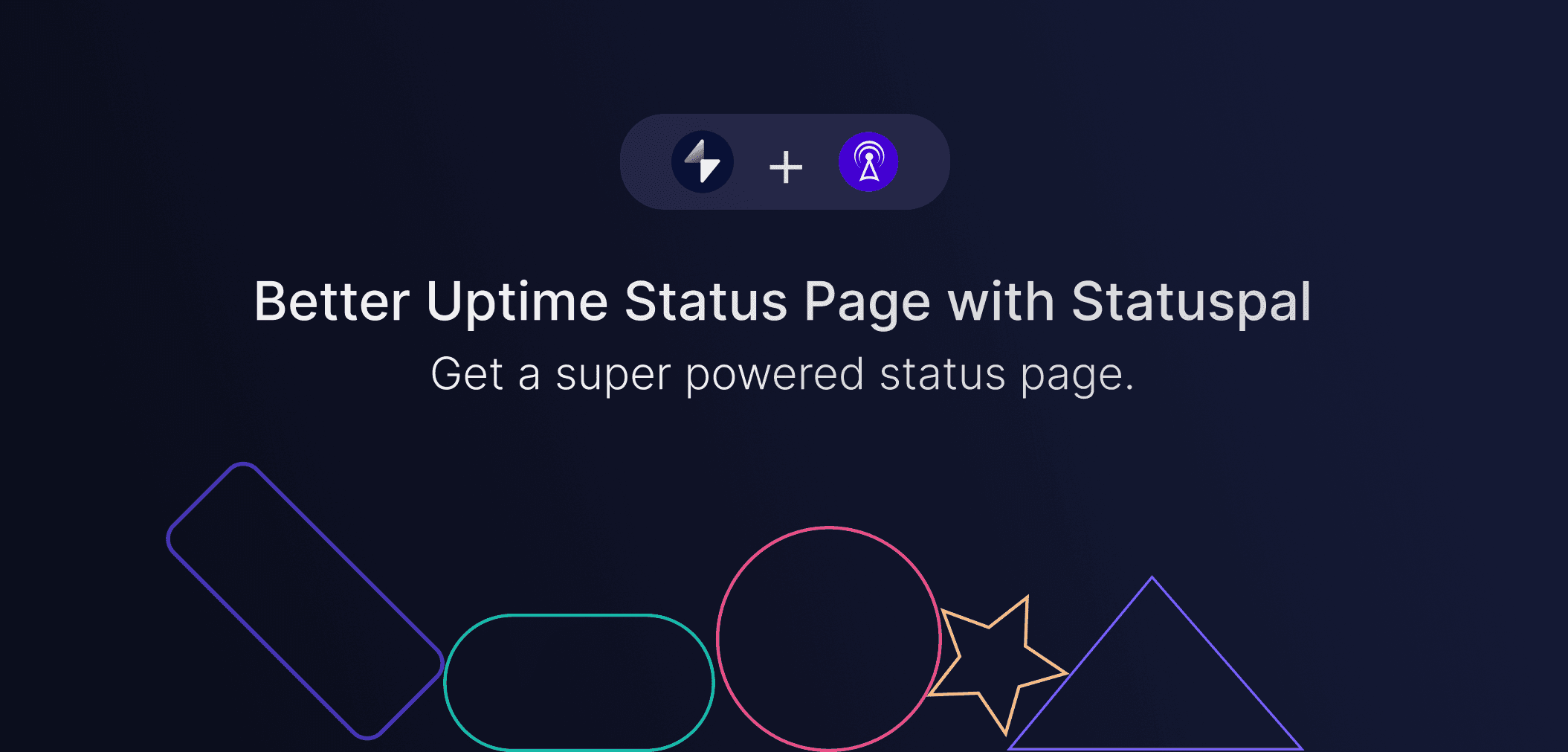 Better Uptime Powered Status Page
Eduardo Messuti
January 24, 2023
Better Uptime is a robust uptime monitoring and tracking tool that helps businesses ensure the availability and reliability of their websites and online services. It continuously monitors the performance and availability of a website or application and provides real-time alerts and notifications in case of disruptions or outages.
You can also check out this and other integrations we support at our integrations page.
Getting started
Ready to Create your Status Page?
It only takes seconds, prices start at $46.
For 14 days, No credit card requiered.