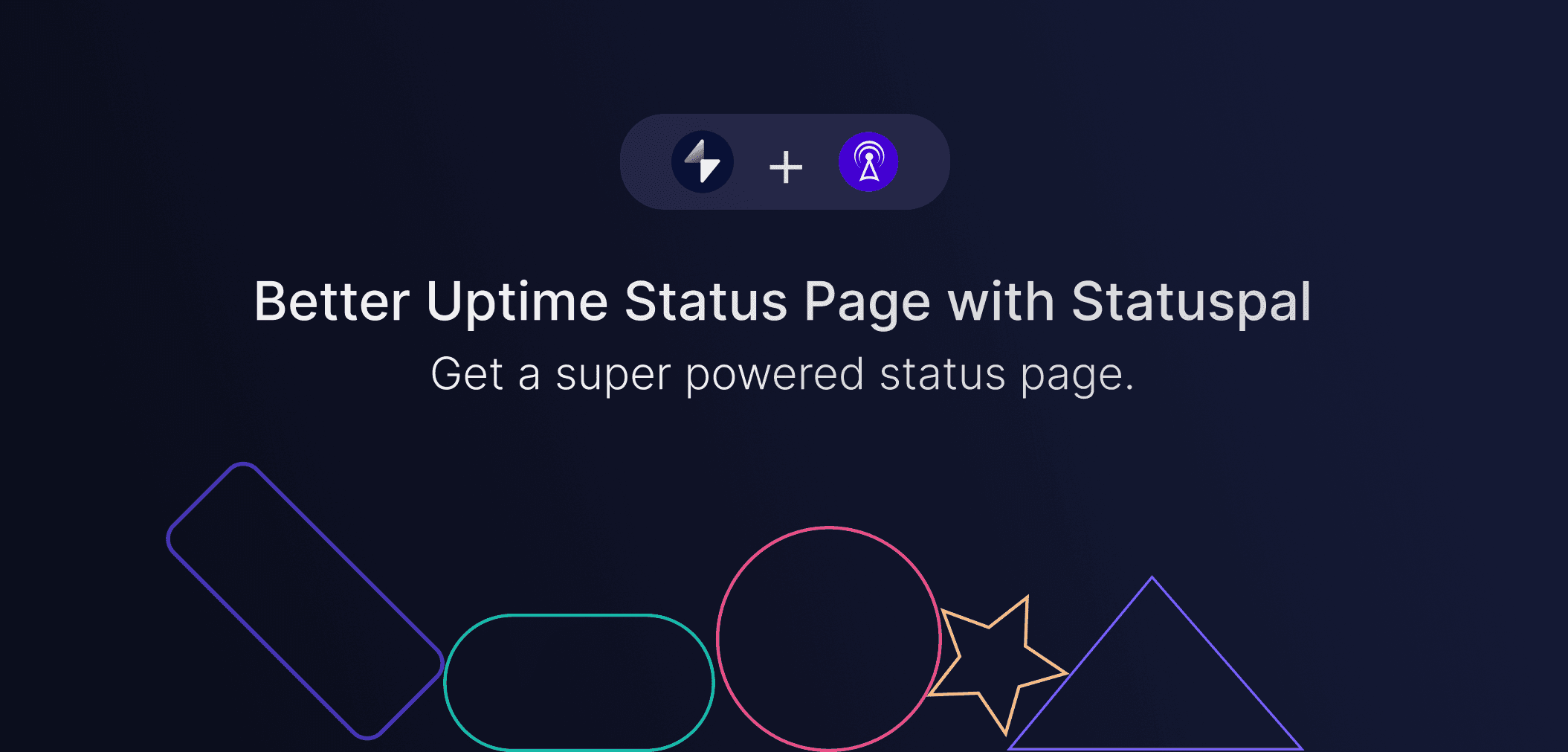 Better Uptime is a robust uptime monitoring and tracking tool that helps businesses ensure the availability and reliability of their websites and online services. It continuously monitors the performance and availability of a website or application and provides real-time alerts and notifications in case of disruptions or outages.
They also provide a relatively simple status page, albeit gorgeous looking and useful for some simple use cases; your team will, in all likelihood, outgrow it at some point.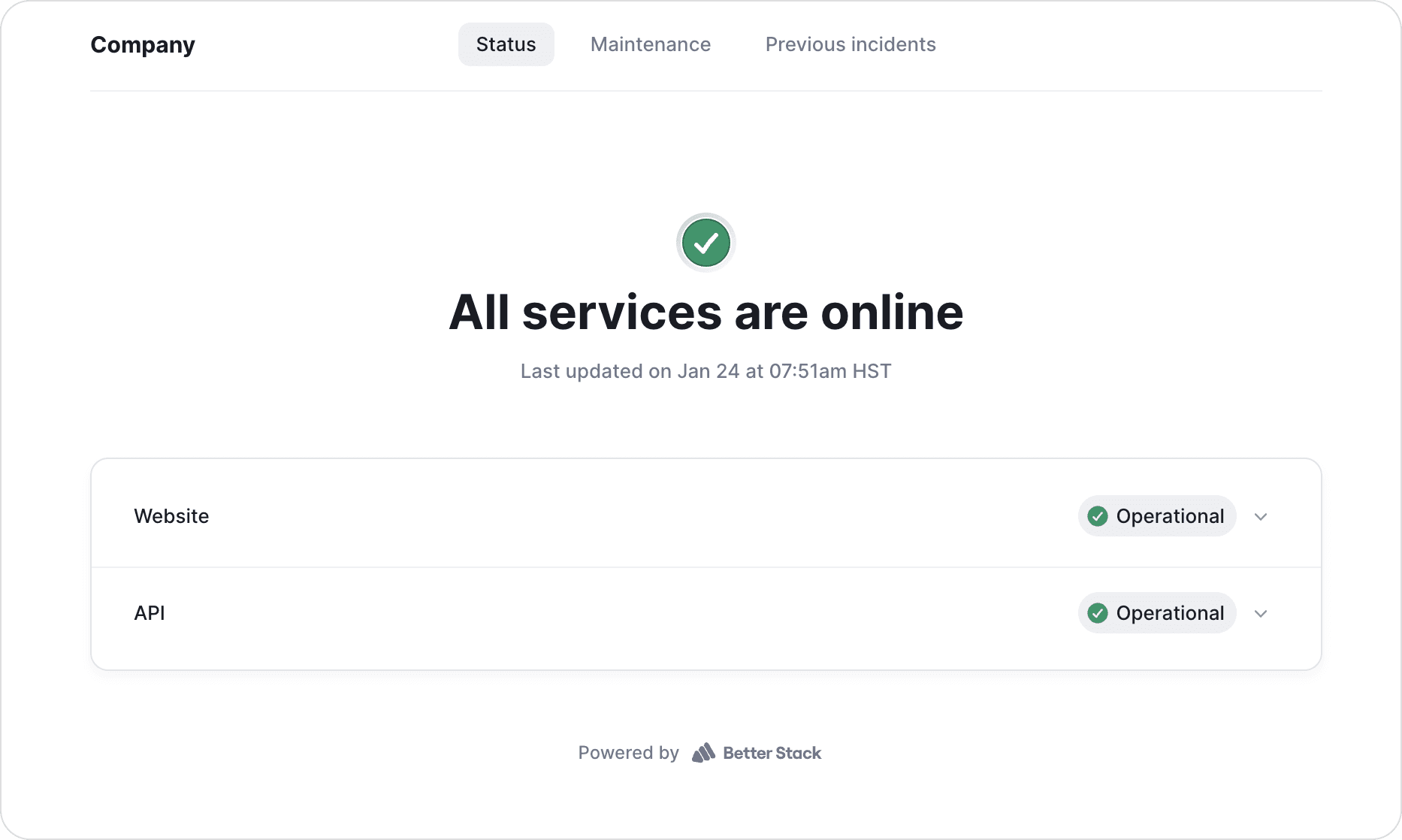 These are a few reasons why you might find yourself in need of a more powerful status page provider:
Email notifications are not enough
At the time of writing this article, Better Uptime status page only supports basic email notifications. Just email might be enough for some teams, but other, more modern notification channels can quickly become needed for most.
Some examples of notification channels you might find in need of are:
SMS
ChatOps (Slack, Microsoft Teams, Google Chat)
Calendar feed
RSS/Atom feed
Webhook
Internal (private) status pages
If you're looking to communicate the status of your internal services to your internal stakeholders, be it your company departments or private customers, you'll want to restrict your status page visibility to those eyes only.
It is not currently possible to set such a restriction on Better Uptime status pages; fortunately, this is possible with a Statuspal private status page.
Furthermore, a Statuspal status page allows you to restrict your status page by Network IP/ranges, user+password, and even Single Sign-On
Automations
You might find yourself performing repetitive tasks on your status page, for example:
Scheduling the same recurring maintenance time and time again.
Reporting an incident that was caused by an upstream dependency (AWS, GCP, DigitalOcean).
Automatically notifying your subscribers before, at the start, and at the end of a maintenance event.
These are just a few powerful automations not currently supported in a Better Uptime status page.
Customization
You may want to customize certain areas of your status page, like, for example, email templates, HTML, Javascript, and CSS; this, and much more, is possible with a Statuspal status page.
Some other aspects you can customize with Statuspal are custom incident severities, custom language translations, and custom notifications copy.
Statuspal status page with Better Uptime monitoring
As explained in the list of reasons above, a Statuspal status page can solve your needs. This way, having the best of both worlds, robust monitoring from Better Uptime and fully-featured and intelligent status pages from Statuspal.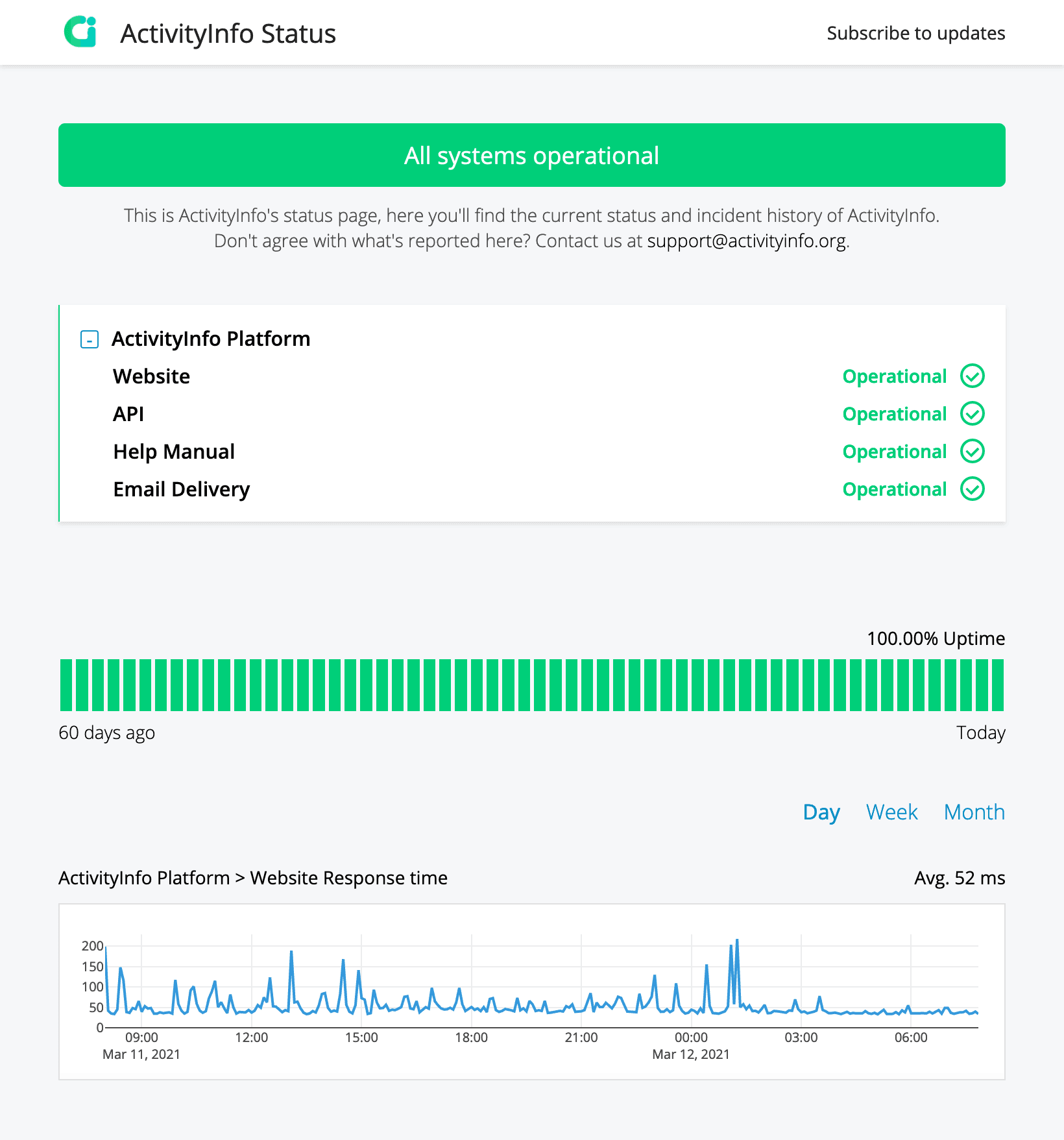 How Easy is it to Set Up?
Configuring your Statuspal status page powered by Better Uptime monitors is quick and easy. Signing up for a status page takes only seconds, and setting up the Better Uptime integration requires just a few steps, which you can find on our Better Uptime integration page.
After you have configured your Statuspal status page with Better Uptime integration, we'll automatically create and close incidents for you whenever one of your monitors goes off.
Conclusion
If Better Uptime's status page meets your needs, that's perfectly fine. Some teams don't require an internal/private status page; email notifications may be sufficient, and customization requirements may be minimal.
If you recognize the issues mentioned above and need a more powerful status page, Statuspal is an excellent option.
Getting started
Ready to Create your Status Page?
It only takes seconds, prices start at $46.
For 14 days, No credit card requiered.