• 1-click Atlassian importer now available!
AI-Powered
Multi-Language
Status Pages
French
Dutch
German
And much more!
Communicate incidents and maintenance in your customers' language. Save hours thanks to automatic translations powered by AI.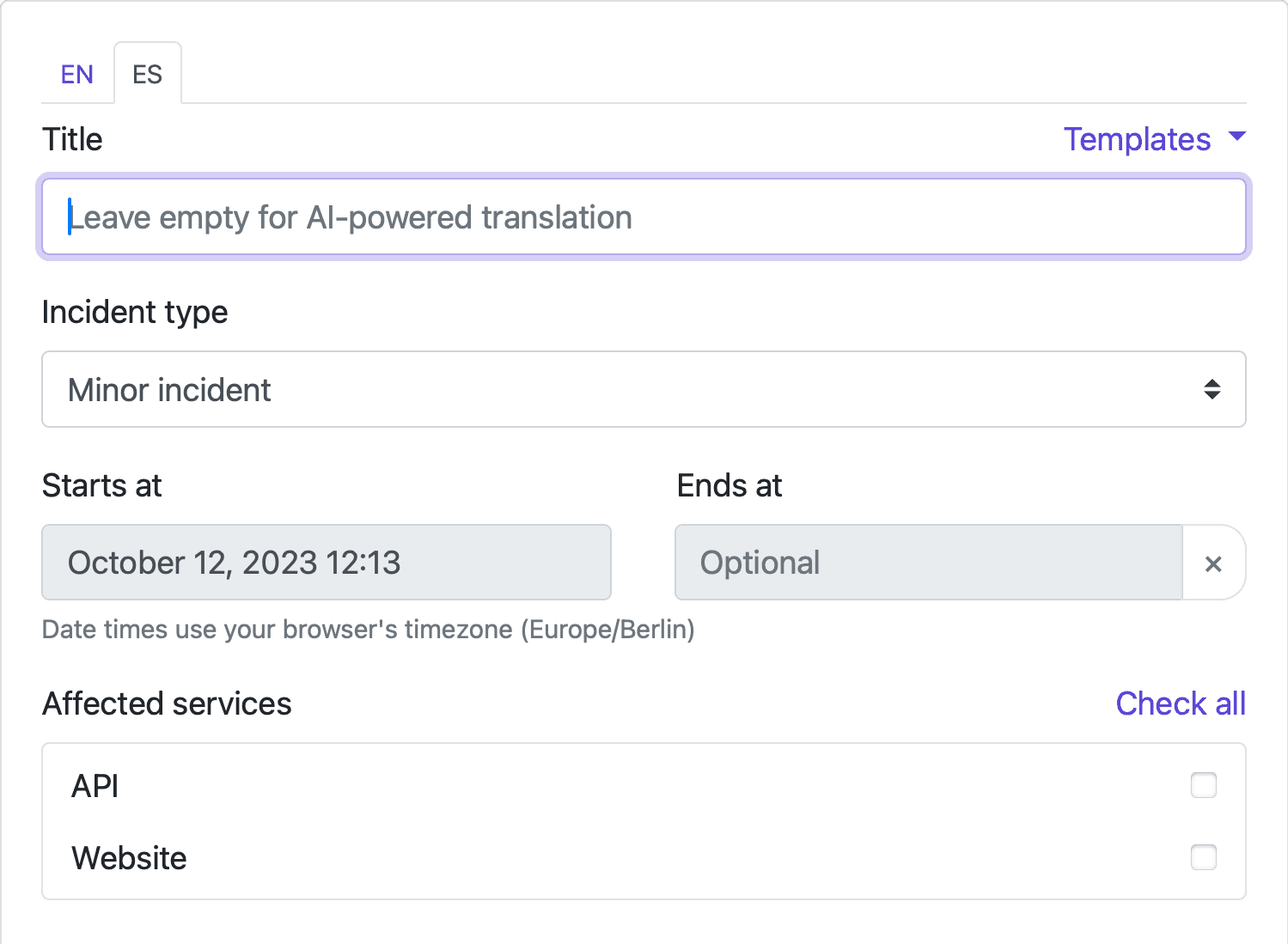 Automatically translate your incident reports and notifications
Our powerful AI can automatically translate your incidents and maintenance for you. You can, of course, review and amend this translation before sending our alerts.
Learn more
Status pages packed with translations
Communicate incidents and maintenance in your customer's language. Our status page's UI comes with 10+ translations out of the box.
Learn more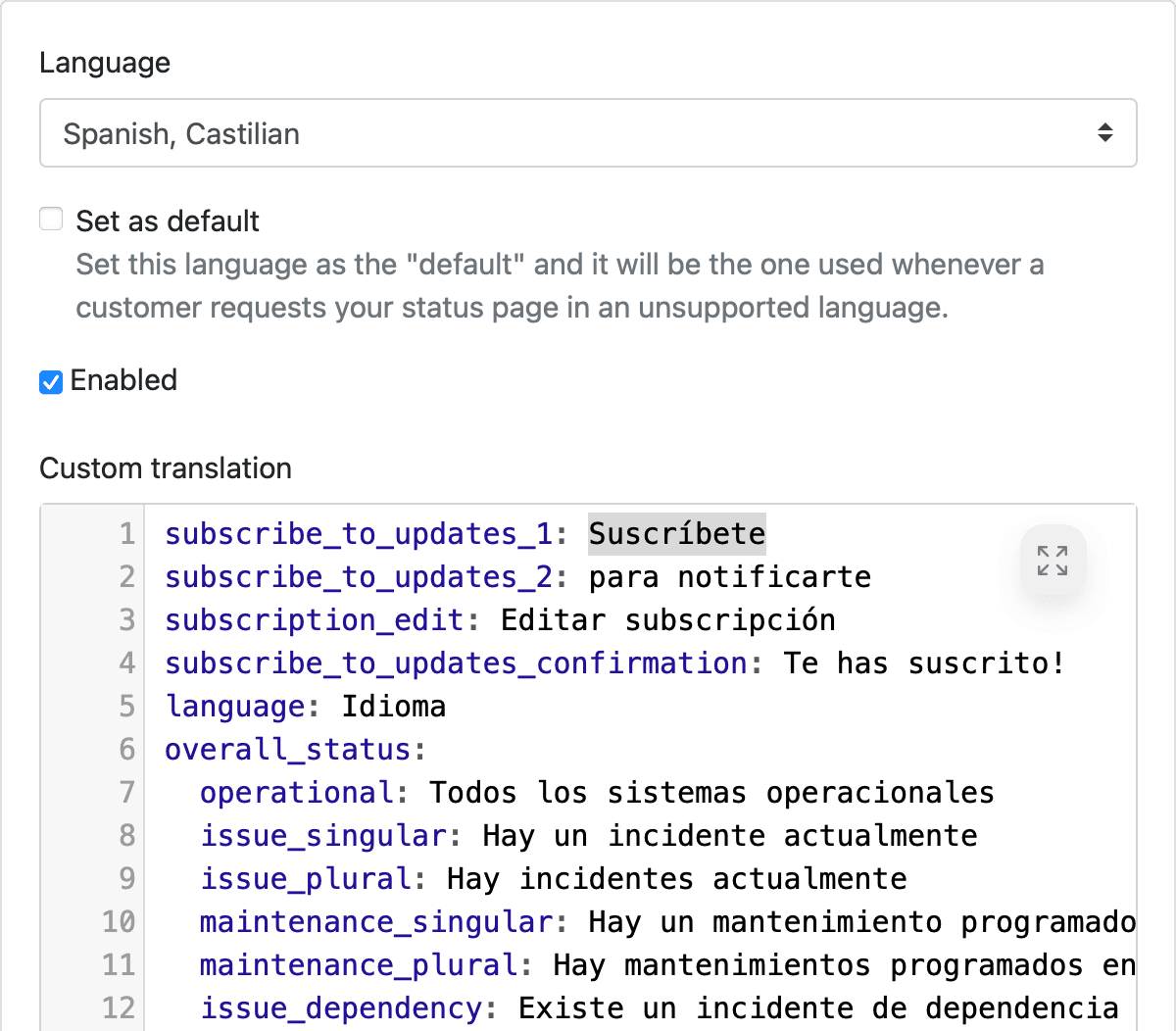 Translation customization couldn't be easier!
You don't like something about your status page's UI translation? No problem! Customize it in seconds with our in-line translation YAML editor.
Learn more
What are our existing customers saying?
"We rely on Statuspal to receive timely updates on the availability of certain parts of our platform. Statuspal turned out to be a very stable and trustworthy tool that we highly recommend"
"Setting up a status page with Statuspal made it smooth to publish our Cloud environment uptime. It is a brilliant tool for us to be transparent with our customers and inform them about service issues or maintenance windows."
ArvanCloud
Customer Satisfaction Hero
Statuspal Rocks!!! I have written a plugin to control Statuspal page via their API. Any questions they are quick to respond, and fix any issues overnight! - Great Experience!
Wayne Lawrence
Head of IT Operations
Moving to Statuspal to manage notifications for outages and planned work has been a great decision for our business. The portal is easy to set up and use and customer feedback has been excellent.
Matt Cornish
DevOps manager
Getting started
Ready to Create your Status Page?
It only takes seconds. Prices start at $46.
The free 14-day trial requires no credit card and includes all features.