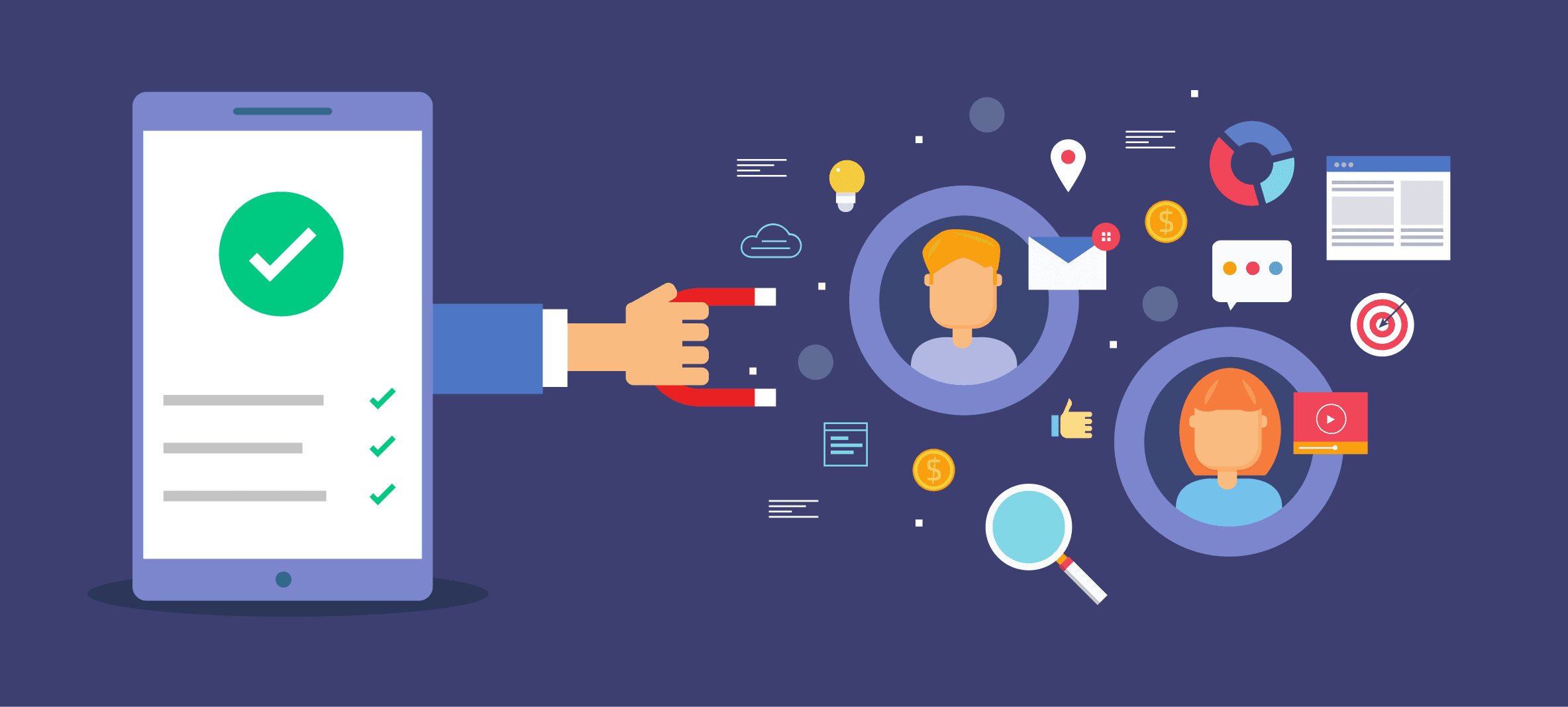 Introduction
The impact of 2020 and the COVID-19 pandemic collectively upended customer behavior with sweeping and immediate changes that we are still feeling the effects of now. As a result people have been forced to live and work differently, which has had a direct impact on consumption patterns and shopping habits.
Consumers have for example been displaced from their traditional in-person experiences. So, when faced with overcoming the challenges of the pandemic they have adapted quickly to buying groceries online, often buying in larger volumes and bigger items, shifting from in-person to online channels.
As a result, customers now spend a significant amount of their time online, not just for shopping but also for entertainment, education and working remotely.
This change in behavior means companies and organizations need to adjust their business models and digital working practices. They need to find new ways to communicate and interact with their customers. These new digital times mean customers have also increased their expectations for an exemplary digital customer experience.
To survive and prosper in this new digital economy, businesses must see the value in focusing on improving their digital customer experience. Providing superior customer care, can ultimately lower customer cost of acquisition and increase customer satisfaction and retention.
Bain & Company research found that increasing customer retention rate by just 5% can increase profits by 25 to 95%.
And, when acquiring a new customer can be 5 to 25x more expensive than retaining an existing one, it's a smart move to invest just as much time and resources in retaining existing customers as in gaining new ones.
Plus with the rapid rise of "digital native" or "digital first" companies, such as Spotify or Slack, they expose their customers to a simple, streamlined digital user experience.
As a result, consumer expectations have soon normalized around this high level of online interaction, setting high standards ripe for customer churn.
Designed from the ground up for digital delivery, these companies "raise the bar" when it comes to online communications, not just for the B2C sector but also for B2B vendors as buyers expect the same interactions just as they do when they make personal purchases.
To deliver a great customer experience, you need to know your customer, according to Accenture 80% of brands think they deliver an excellent customer experience, but only 8% of their customers agree.
With so many customers willing to switch — are we doing enough to meet our customers digital expectations?
According to Salesforce 47% of customers say they'll stop buying from a company if they have a subpar experience. The same study reveals that 76% of customers now say it's easier than ever to take their business elsewhere.
Customers expect their online experience to be seamless and stable, with the reward that excellent service leads to an increase in customer satisfaction and retention. Happy customers are more likely to be repeat buyers, remain loyal to your brand and be less price sensitive.
Although, according to Zendesk research, roughly 50% of customers say they would switch to a new brand after one bad experience. (Zendesk)
When unavoidable technical issues do pop up, where do you turn?
Ideally, your business will have a plan in place to monitor your website for example and be able to alert the relevant team that an issue has been detected. It could also be a planned maintenance where you'll need to inform key stakeholders and customers in advance of any risk of downtime.
And hopefully, all of this is done before your customers even notice.
In the situation that your site or application does have an ongoing incident your first step should be to report it as an open incident and decide on the appropriate next steps, depending on the severity level.
And this is where status pages can effectively build trust with your customers and the organization internally by communicating quickly and effectively that you are aware something's wrong and you're looking into it.
So, what are status pages and why use them?
The idea of a hosted status page is to allow you to communicate to your customers and staff critical information about your online service, web application or API status. This can be especially handy when you have a service disruption and you might not have any other means to communicate what the status is.
Luckily, downtime doesn't have to become a customer service nightmare. By keeping users informed they're satisfied that they know what is going on, happy that an incident has been flagged and is being addressed.
Even though you may not know yet why or what caused the incident, users will take solace in seeing an immediate response. Having your status page hooked up to a monitoring service can automate this step for you, giving your customers confidence that you're on top of outages immediately as they start.
While there's a wide choice of technical tools to help your team flag, track and address incidents, even the best tools can't replace clear, effective communication to your internal and external stakeholders.
Internally, employees need to be kept informed of the status of core IT services that they rely on, especially if they have a habit of going down. Proactively communicating with these users means less "what's the problem" type questions, fewer duplicate IT support tickets and keeps your IT/DevOps/SRE team happy, and focused on fixing instead of reporting.
If the incident affects customers then companies can use a status page to detail the problem and inform your customers when to expect the issue to be remedied.
Where organizations don't have an incident management process, they'll expose themselves to unnecessary delays and costs with the risk of losing dissatisfied customers.
Statuspal aims to solve this subtle but important problem, status communication and monitoring. It is not uncommon for sites to go down, no matter how perfectly engineered they are.
And when this happens you'll want to communicate to your customers and internal stakeholders in a cost effective and professional way.
Statuspal can automate this process for you. Thanks to our integrated monitoring, we can automatically check if your site or web application is down and immediately notify and keep the relevant stakeholders up-to-date. This saves you hours of support calls and tickets, as well as time taken up with the manual reporting of incidents. Hours that you can instead use to address and remediate incidents in a more timely manner.
Getting started
Ready to Create your Status Page?
It only takes seconds. Prices start at $46.
The free 14-day trial requires no credit card and includes all features.