v3.59
New feature
Improvement
Information notices in closed beta and many improvements
May 02, 2023
ℹ️ Information notices
We've started testing the closed beta of our new and highly requested feature, "Information notices." Which allows you to communicate system-related information that does not affect your component's status.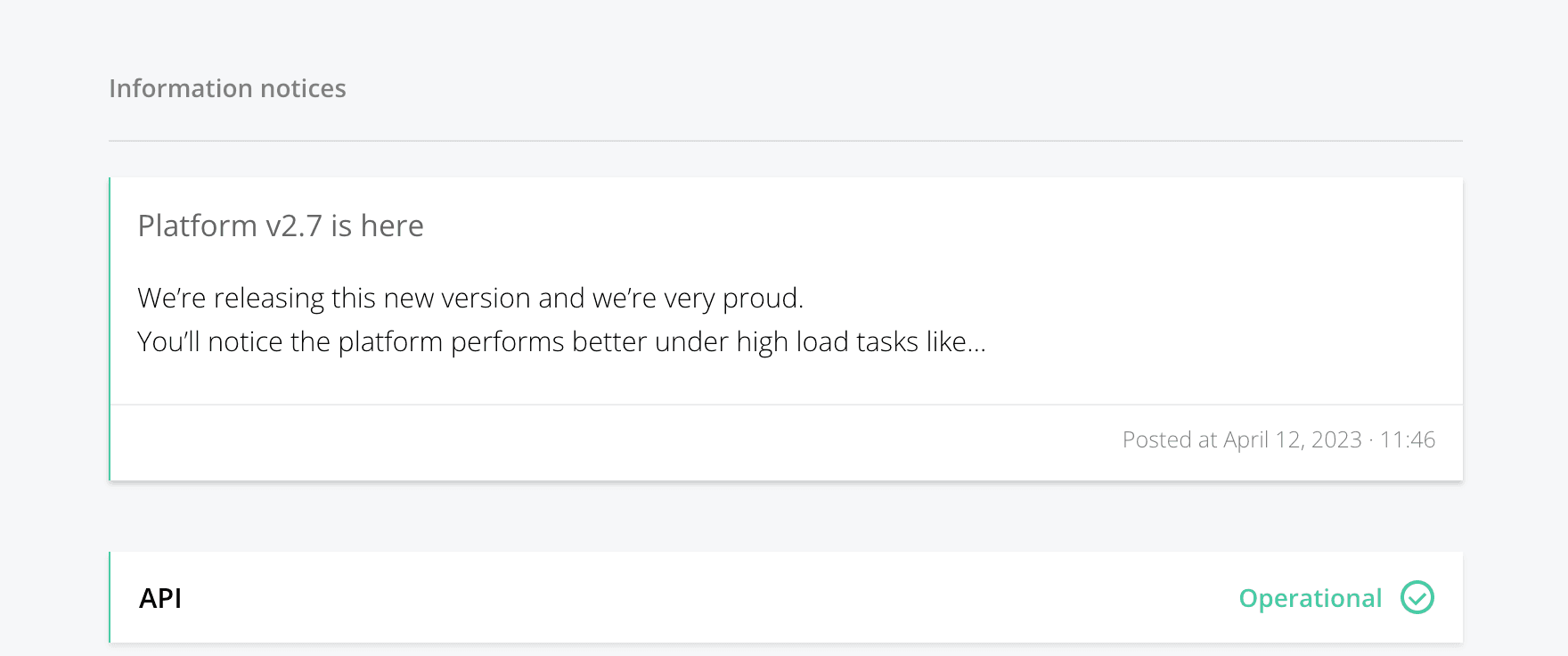 In order to join the closed beta testing for this feature, please write us.
🕓 Editable incident update timestamp
When posting an incident or incident update, it is now possible to customize the timestamp. This is particularly useful when posting retroactive incident information to make the updates fit the incident schedule set in the past.
⚙️ Resolve maintenance earlier in one step
In the past, it wasn't possible to enter a "Resolved" update onto an ongoing maintenance with start and end dates defined.
This has now changed; as long as the maintenance is not completed, you'll have the ability to create a "Resolved" update, complete it earlier, and notify your subscribers, all in one step.
🔑 Link existing user accounts to Google/GitHub
We've added the possibility to link your existing Statuspal user with your Google or GitHub accounts so you can sign in to Statuspal with one click!
🔔 Notify your subscribers by default
We've added a new setting under Subscriptions > Settings which enabled your status page "Notify subscribers" checkbox to be checked by default, so you will never forget again to check it when creating an incident or update.