Weekly activity report, organization API keys and more!
June 19, 2023
🗂️ Weekly activity report
Organization owners can now receive a weekly report containing information about reported incidents, maintenance, and license seat usage.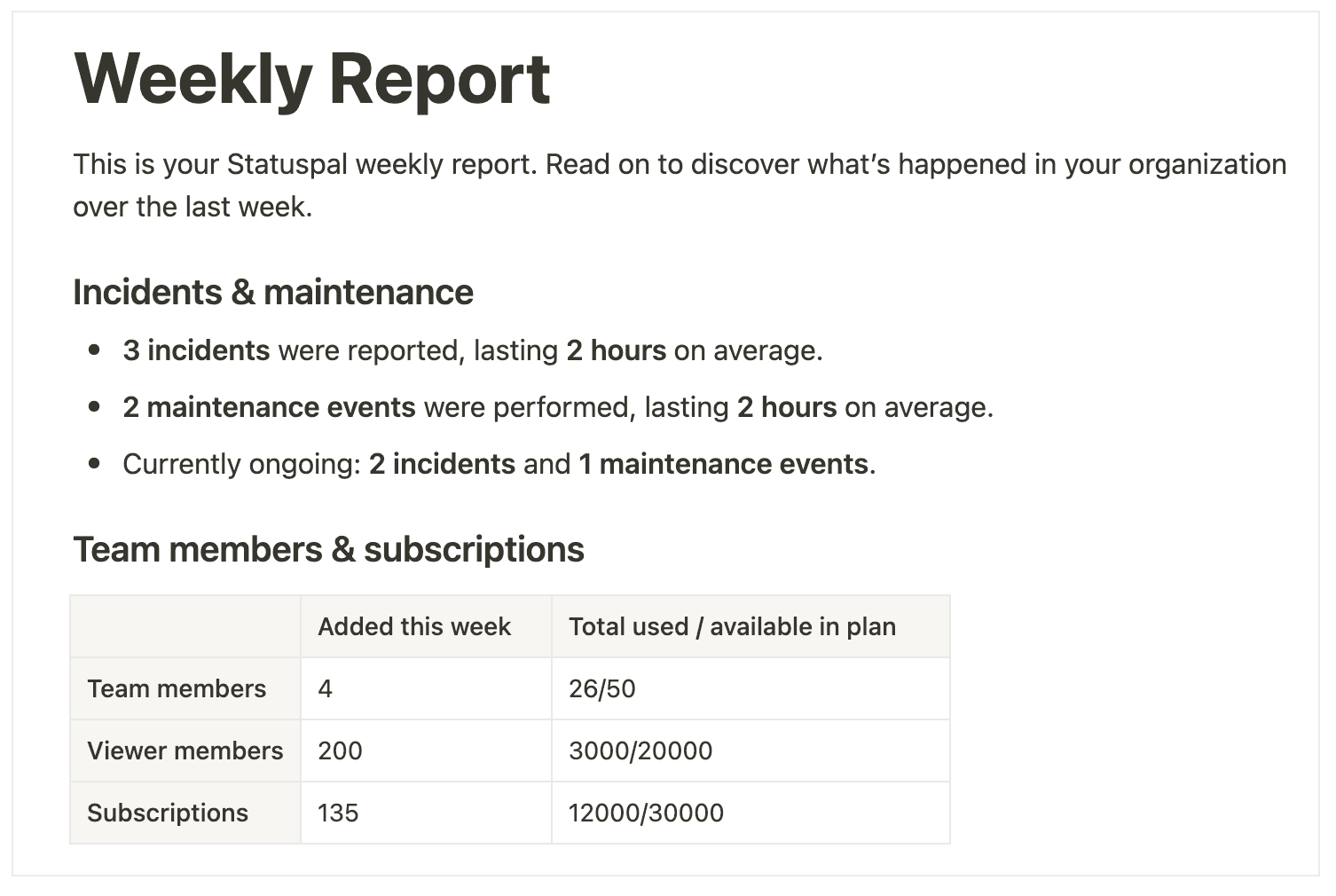 You can easily enable this for your organization by visiting its "Details" page.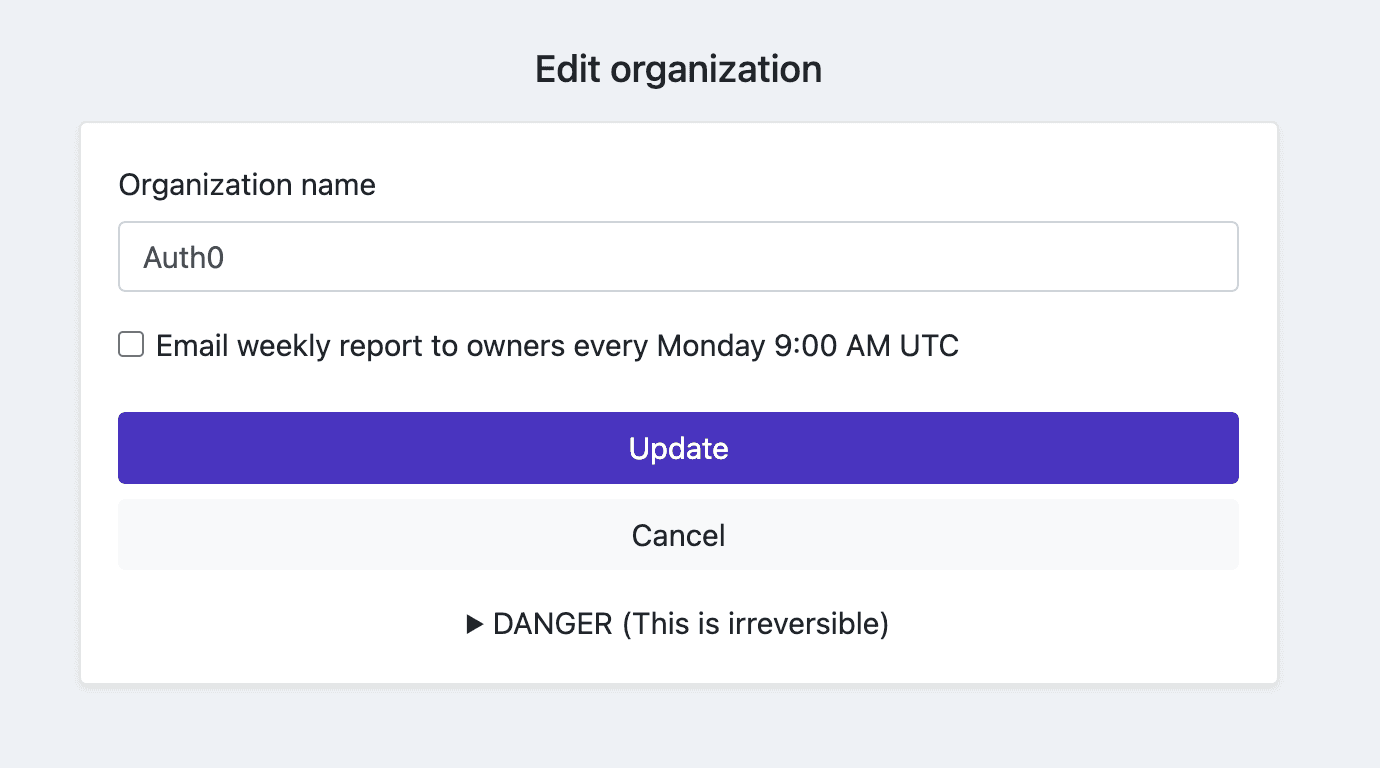 🔐 Organization-level API keys
You can create and manage read/write API keys for your Statuspal organization, which improves security by eliminating the need to use user API keys.
Start working with organization API keys by visiting your organization's Security page, then click on Organization API keys.
🤖 Incident templates services selection
Configure service selection in your incident templates to speed up the selection process for commonly occurring types of incidents or maintenance.
🌎 Subscription language selector (multi-language status pages)
We previously only picked up the active language when users subscribed to a status page. However, there was no way to change this selection afterward. To address this, we have added a language dropdown to the subscription edit page, enabling customization of the subscription language at any point.
🕑 Timezone indicators
When displaying date times in status pages, we use the visitor's browser time zone to make it more user-friendly. However, it was not always clear to users what time zone the date times were displayed in. We have made it explicit by adding labels explaining this is the case!