New Zabbix metrics integration, incident type filters for templates, PDF attachments!
September 04, 2023
🔌 New integration: Zabbix metrics (beta)
Import your Zabbix metrics to your status page in just a few clicks. Thanks for our new integration.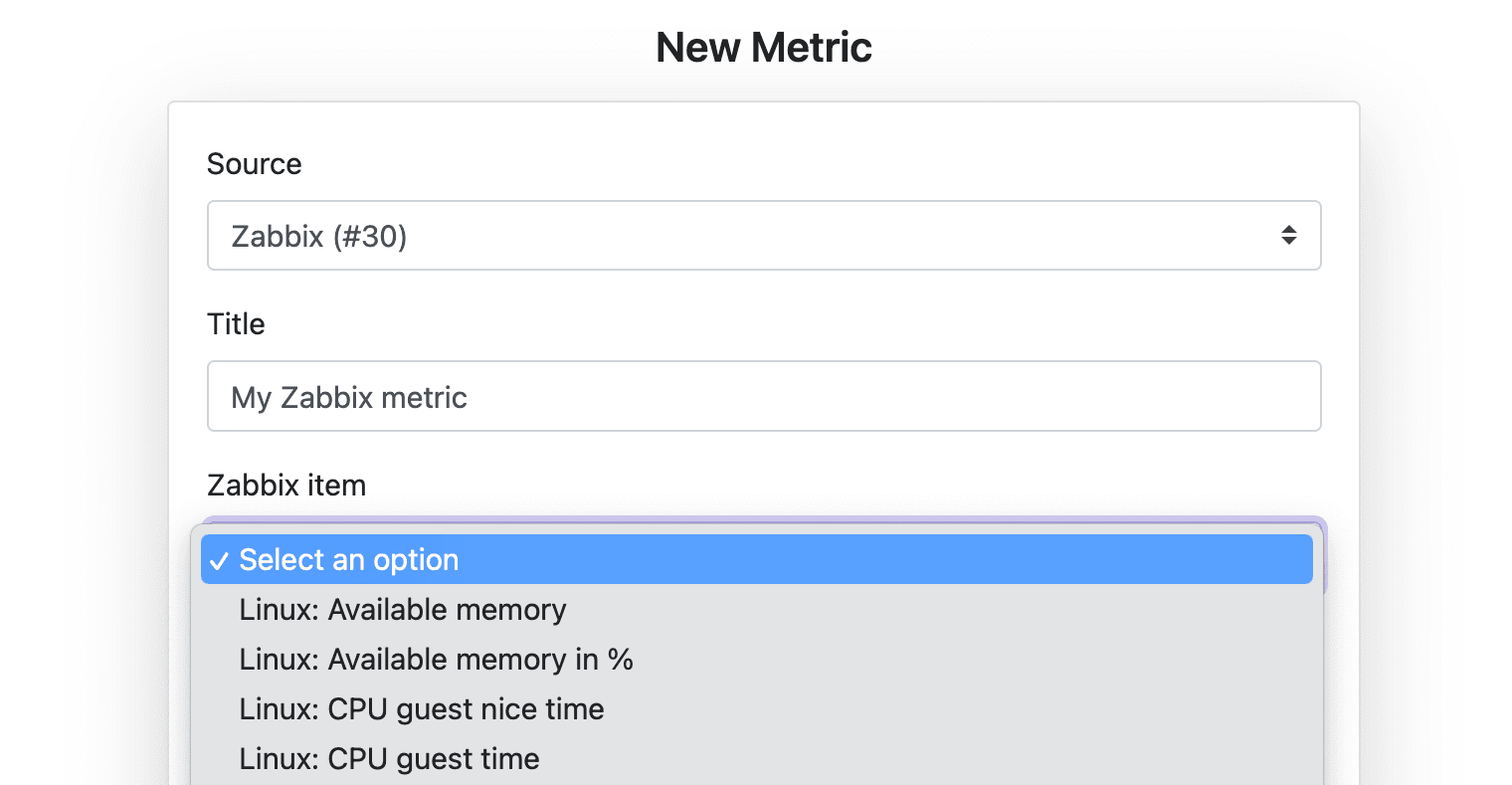 Once the integration and metric are configured in your Statuspal admin UI, you should have your Zabbix metric imported and automatically updated on your status page:

🗂️ Incident types filter for templates
It's now possible to assign an "incident type filter" to your templates, causing them to show up only for those specific incident types.
This is useful to de-clutter the list of templates to apply to a given incident since it's common to have different templates for maintenance and others for minor and major incidents.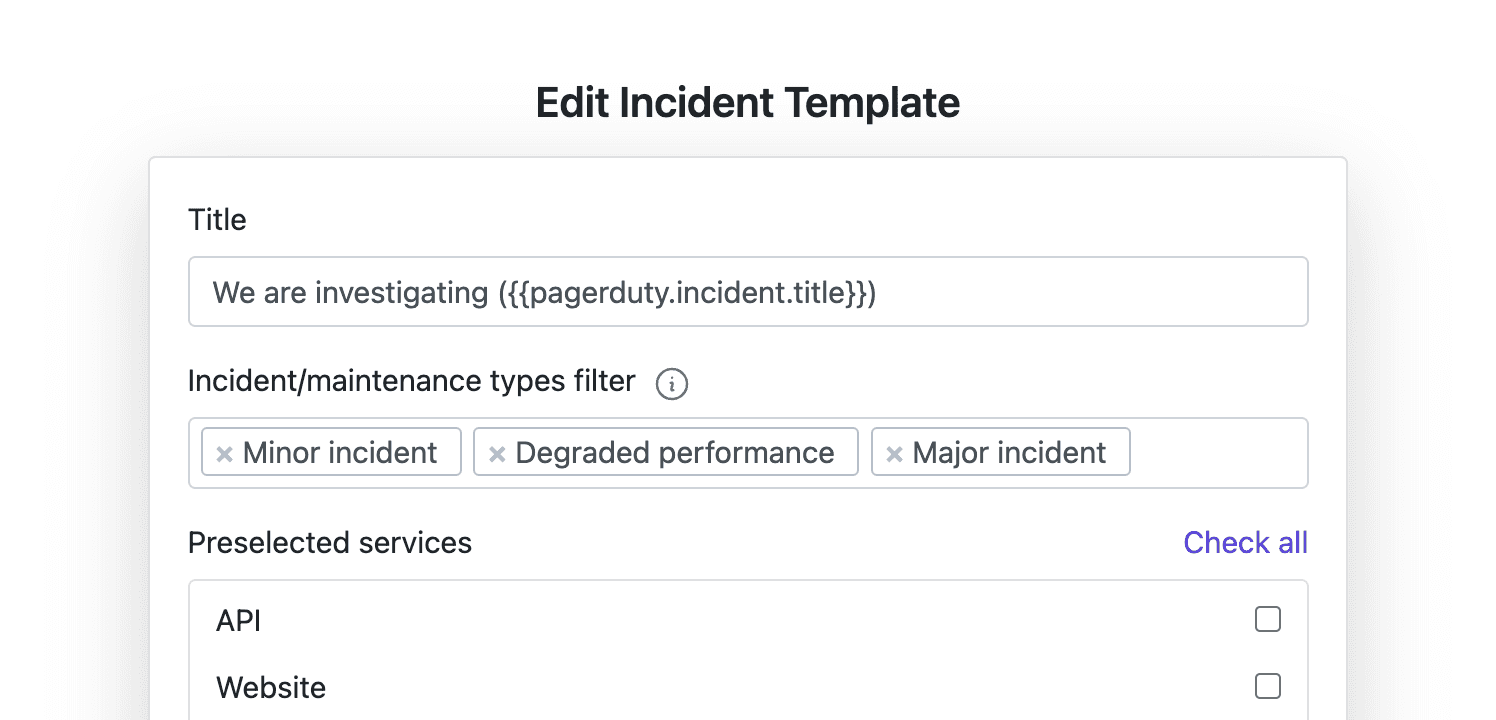 ⚡️ New incident/maintenance action buttons
We've added two new powerful buttons under the action context menu of the incident component in the Admin UI:
New "Clone" button: Clone an incident or maintenance with one click.
New "Create template" button: Create a template from an existing incident or maintenance and reuse it in the future with just one click.

🗃️ PDF attachments on incident/maintenance update
Attaching a PDF file with one click on your incident and maintenance updates is now possible!
For private status pages, these attachments retain the authentication requirement of their status page, so rest assured that your attachments are secure.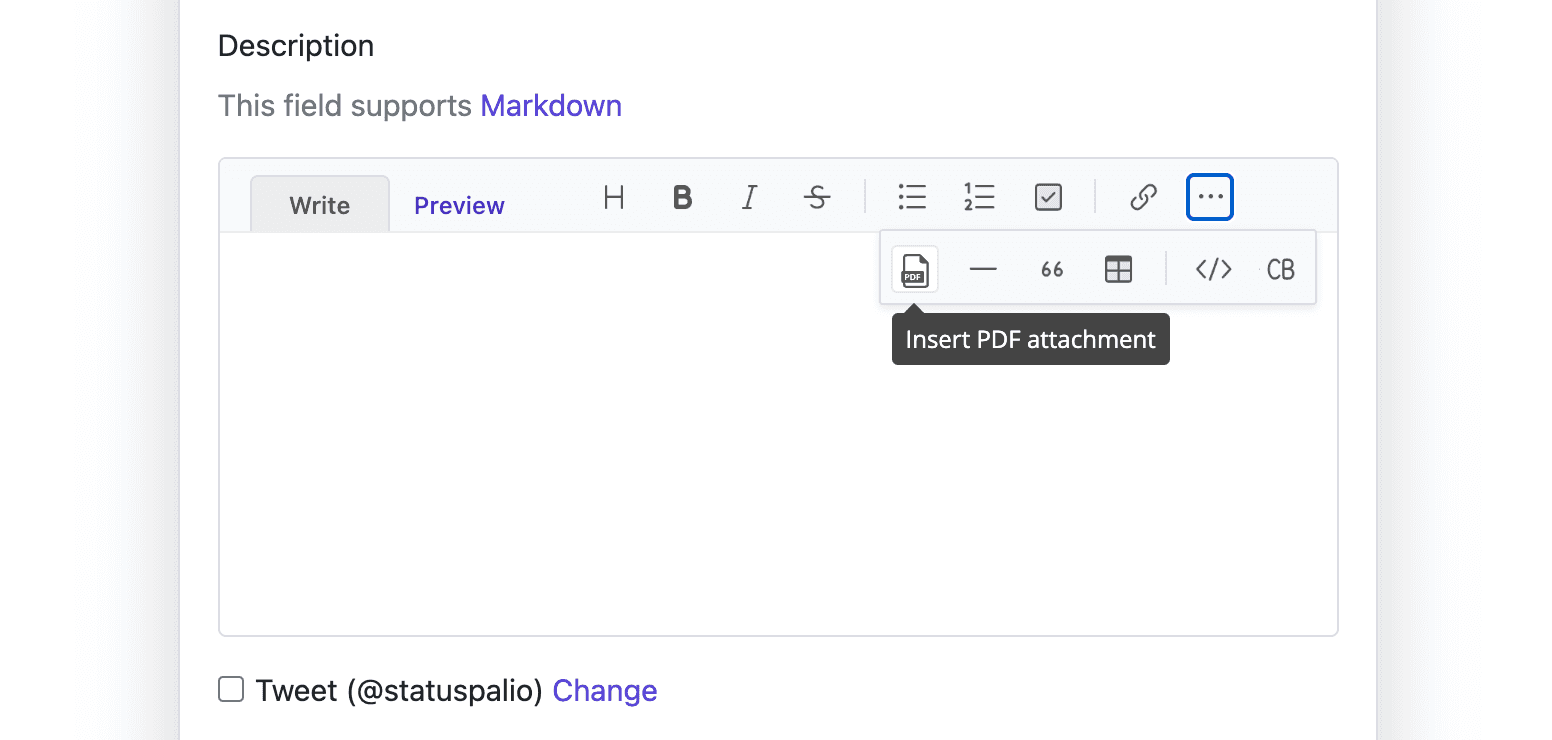 🔥 Other smaller but significant improvements
Atlassian importer is generally available and can be found under the "New status page" form.
New Dependency external status pages available: AWS and Databricks.
Incident and maintenance notification issues with multi-language translations are now fixed.
We've made the integrations page more user-friendly in the Admin UI. Discovering new integrations and managing your existing ones has never been easier!